Ravi Patel, M.D.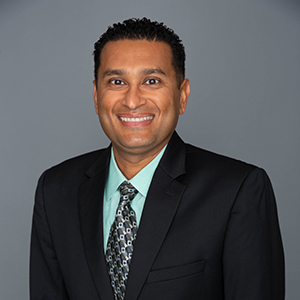 Dr. Patel is a Jacksonville native focusing on cornea, cataract and comprehensive eye care. He was raised in Jacksonville, Florida and graduated from the Bolles School. He is one of the founding partners of the merged Florida Eye Specialists. 
He completed his undergraduate degree with Honors in biology at the University of Miami. He then received his M.D. from the University of Florida. Dr. Patel was then accepted into a competitive ophthalmology residency at the University of Florida.
Dr. Patel is a board certified ophthalmic surgeon and fellowship trained in cataract, cornea, and refractive surgery. Dr. Patel's surgical interests include custom cataract surgery, cornea transplants, and anterior segment surgery. Dr. Patel has completed over 10,000 cataract surgeries. He performs all types of corneal transplants, such as PKP; DSAEK; DMEK; and PDEK. He was one of the first in the region to perform the Yamane intra scleral lens implant fixation technique.
David A. Kostick, M.D., F.A.C.S.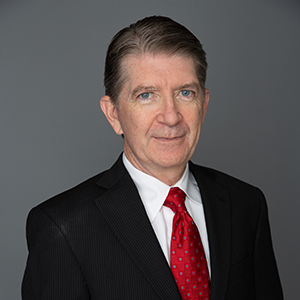 Dr. David A. Kostick is a board-certified ophthalmologist and fellow of the American College of Surgeons. He graduated from Tulane University School of Medicine in 1989.  He then went on to complete his internship and ophthalmology residency at the Cleveland Clinic in 1993, followed by a 2-year fellowship in Ophthalmic Plastic and Reconstructive Surgery at West Virginia University.
Immediately following his training, he joined the ophthalmology department at the Mayo Clinic in Jacksonville, Florida where he served as Assistant Professor and Consultant of Ophthalmology for 16 years. In 2012, he partnered with Dr. Rajesh Shetty at Florida Eye Specialists. Dr. Kostick performs surgery of the eyelids, eye socket and lacrimal system including cosmetic and reconstructive procedures. Since 2005, Dr. Kostick has been consistently selected to the Best Doctors in America©.
Jason Miles, M.D.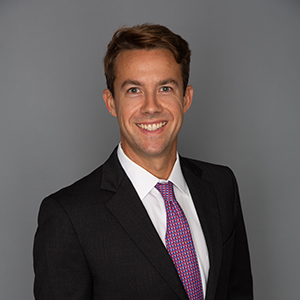 Dr. Jason F. Miles is a board-certified Ophthalmologist and graduate of Florida State University College of Medicine. He was inducted as a medical student into the Alpha Omega Alpha Honor Medical Society for his medical school academic achievement, teaching, leadership, demonstration of humanism, and service to others. This national society was formed in 1902. He completed his internship in internal medicine, residency in ophthalmology, and fellowship in cornea and external disease at The University of Florida / UF Health in Gainesville.
Dr. Miles has extensive experience with the medical and surgical management of diseases involving the cornea and surface of the eye. Specifically, Dr. Miles has extensive experience in the medical and surgical management of corneal ulcers.
Steven Maier, M.D.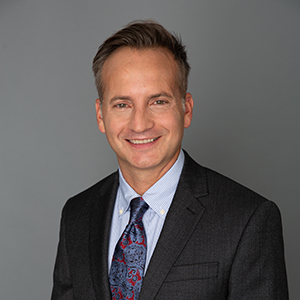 Dr. Steven R. Maier is a board-certified ophthalmologist who is highly trained in cataract and refractive surgery. He provides excellence in all-around comprehensive eye care, cataract surgery, glaucoma treatment, and more. Prior to joining the Florida Eye Specialists team, he served as the Ophthalmology Department Head at the U.S. Naval Hospital in Jacksonville.
After completing his undergraduate degree at the United States Naval Academy, he studied medicine through the Uniformed Services University of the Health Sciences. Dr. Maier then completed his residency at Walter Reed National Military Medical Center, after which he was assigned to the Naval hospital at Okinawa in Japan where he served both active-duty personnel and locals with comprehensive ophthalmology.
Dr. Maier takes great pride working in the Jacksonville community, where he has the opportunity to continue helping both active and retired service members and their families. It is always his goal to give back to his community and make a life-changing difference for his patients.
Rachana Patel, M.D.
Dr. Rachana Patel is a board certified ophthalmic surgeon and fellowship trained in cataract, cornea, and refractive surgery. She completed her undergraduate degree with Honors at University of Florida. She was then accepted into the highly selective Junior Honors Program at the University of Florida, College of Medicine where she received her medical degree. Dr. Patel completed her residency in ophthalmology at the Medical College of Georgia.
Dr. Patel went on to serve as an Assistant Professor at the University of Florida, where she was greatly involved in the residency training program. She then moved on as the Director of the Cornea service at the Veterans Affairs Jacksonville outpatient clinics prior to joining Florida Eye Specialists. Dr. Patel is a member of the American Academy of Ophthalmology, American Society of Cataract and Refractive Surgery.
Leah Kammerdiener, M.D.
Dr. Leah Kammerdiener is a board-certified ophthalmologist trained in glaucoma and anterior segment surgeries. She specializes in the medical, laser, and surgical treatments of glaucoma as well as cataract surgery.
Originally from Rochester, NY, Dr. Kammerdiener was a part of the prestigious eight-year Rochester Early Medical Scholars program. She graduated from the University of Rochester with a Biology degree and with Magna Cum Laude honors. She then pursued her medical degree at the University of Rochester School of Medicine and Dentistry and graduated with a distinction in research and acceptance into the Alpha Omega Alpha Medical Honor Society.
Her residency in ophthalmology brought her to Charleston, SC and the Medical University of South Carolina Storm Eye Institute. Dr. Kammerdiener remained at the Medical University of South Carolina for her glaucoma fellowship training and stayed on as adjunct faculty working with residents and fellows while she spent several years in private practice.
Christian Guier, O.D., F.A.A.O.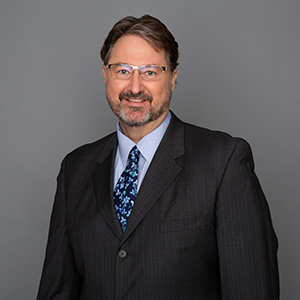 Dr. Christian P. Guier is a highly experienced Board-Certified Optometrist and a graduate of Nova Southeastern University College of Optometry. During his residency at the Bascom Palmer Eye Institute, University of Miami, Dr. Guier participated in the management of Glaucoma, Neuro-ophthalmology, Corneal Disease, Vitreo-Retinal Service, Ocular Oncology, Oculoplastics, Pediatrics, Geriatrics/Low Vision and Primary Optometric Care.
Following his residency, Dr. Guier accepted a position at Mayo Clinic, where his specialty practice included therapeutic contact lenses for ocular disease. In his more than 20 years at Mayo, he performed comprehensive medical eye evaluations, co-managed ophthalmic surgery, and participated in research projects and clinical studies.
Kimberly Riordan, O.D.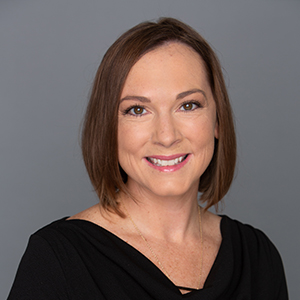 Dr. Kimberly Riordan is originally from northwest Indiana having graduated magna cum laude from Ball State University where she obtained her B.S. in Biology in 2005. Following graduation, she attended the Illinois College of Optometry and earned her Doctorate of Optometry. She then went on to complete a residency in Primary care at the William Chappell Jr. VA in Daytona Beach, Florida, where she met her husband, Jason. 
She is a Florida Board Certified Optometric physician able to treat and manage ocular disease and provide post-operative care. Her professional interests lie in both primary care and ocular disease. She heads up the Florida Eye Specialists Dry Eye Center and the Sports Vision Training program that was launched in conjunction with the Jacksonville Jaguars. She is also passionate about contact lens fittings for patients who have corneal degenerations, such as keratoconus, who cannot function with glasses or regular soft contact lenses.
John W. McClane II, O.D.
Dr. McClane graduated from Illinois College of Optometry in 1979. He has practiced in a multidisciplinary practice on Amelia Island, Florida for the past 38 years. He is a past president of the Florida Optometric Association and was named Florida Optometrist of the year in 1993. He was FOA Legislative committee Chairman in 1997-98.
Dr. McClane served two terms on the Florida Board of Optometry and is a past Chairman of the Board. He is a past chairman of the State Health Care Legislation committee of the American Optometric Association.
Dr. McClane has served as an expert witness in Optometry for the Florida Department of Health and he currently serves as a consultant in Optometry for the Consumer Services Unit of the Department of Health.
Taylor Morgan
Taylor Morgan was born and raised in Jacksonville, Florida. She attended Samford University and graduated in 2011 with a degree in Economics and History. She earned her Juris Doctor degree from Cumberland School of Law at Samford University in 2014. During law school, Ms. Morgan clerked for the Honorable Judge Alan King in Birmingham, Alabama, and was awarded Best Advocate at the Henry C. Strickland Negotiation Competition. She was admitted to the Florida Bar in 2015.
Ms. Morgan's prior experience involved general civil litigation, and defense of medical malpractice claims brought against physicians, hospitals and other healthcare providers. She will continue to focus her practice on the defense of medical malpractice and general liability claims, including wrongful death claims.
She is an active member of the Florida Bar, and the Jacksonville Women Lawyers Association.